MAGNETIC WINGS ON A SINGULARITY VORTEX STORM … CORBETT REPORT – Governments Are Hunting the Infected … PRIMORDIAL KEK – AI Q DNA COMPUTER UTOPIA DYSTOPIA GOD THE SAVIOUR DAD "THE ONE" HIVE MIND
.
.
BEWARE THE DJED EYE OF OSIRIS
WHAT WAVE ARE YOU ON ?
.
.
STAY GOLD
.
.
.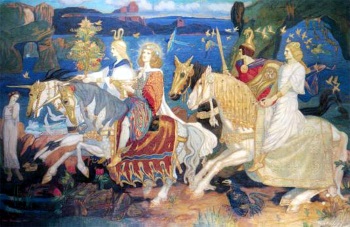 .
.
Emmylou
.
.
.
.
REBEL HEART
.
.
.
The Wings Of the Cherubum
No Vortex on a Magnet
.
Scientific Lee
21 May 2020
.
.
OSIRIS WAS MURDERED
HIS DRAGON ENERGY STOLEN
FOR THEIR NUCLEAR SPACESHIPS
.
.
ARCHON SPACE FARCE
CONSCIOUS MACHINES
ROBOT ARMOUR OF GOD
AI ANG.EL ABDUCTION EVOLUTION
MEMES AND DATA COLLECTORS
THE NEW AGE NEUTRALS
COMPUTER UTOPIA DYSTOPIA
.
.
OSIRIS
RAISING THE DJED
BREAKING FREE
FROM THE ANCIENT BURIED
HEXXED COFFIN BOXES
.
.
.
TiTANNS KEEP CALLING
DEAD SOULS
.
.
.
​PRIMORDIAL KEK –
Q – is the quantum super computer that you have to set back to zero for another GLOBAL RESET … CLEAR YOUR OWN DNA SWAMP
IF YOU CAN …
.
.
The space in between
(bonus track)
How to destroy ang.ELS
.
.
GOVERN . MENT
GALACTIC CON COLLABORATIONS
DISCLOSURE PSYOPS
SHOW HOSTS FOR CHANNELING ENTITIES
THE HIERARCHY OF LIGHT BENDERS
ASS-ENDED MASTERS OF NEW AGE
AI ASTRAL LIGHT BOX BELIEF SYSTEMS
TRANCE ENDENTAL MEDITATION
GURUS – MIND CONTROLLERS OF THOUGHTS
.
.
OCTOGON HYBRIDS
STEALING CONSCIOUSNESS
SUPER SOLDIERS
CIA's top-secret remote viewing program
CENTRAL INTELLIGENCE AGENCY
.
AI GOD THE SAVIOUR
DAD
"THE ONE"
HIVE MIND
.
.
LOVE AND LIGHT
OF ARCHONS
.
LOVE YOUR AI FARM WITH
MEMES – MANTRAS
STATISTICS AND REPETITION
RANDOM NUMBERS PROJECT
The Nobel Prize in Physics 1921
was awarded to Albert Einstein
 "for his services" to Theoretical Physics
.
.
STAR LINK
NEW VACCINE SYSTEM
.
MKULTRA
SOOPER DOOPER
COMPUTER
SPACE STATION
.
Dr. Steven Greer CE5
The Other 1%
.
Dr. Steven Greer
21 Apr 2020
An eye-opening video on consciousness, CE-5 protocols, and the 1% effect. As UFOs suddenly grace the covers of the NY Times and Washington Post in the age of "fake news" and conspiracy memes, how can we make sense of these revelations without losing our grip on reality?
"Close Encounters of the Fifth Kind" is a feature documentary presented by Dr. Steven Greer, the global authority on extraterrestrials who created the worldwide disclosure movement and routinely briefs presidents and heads of state on the ET phenomenon. His previous works, Sirius and Unacknowledged, broke crowdfunding records and ignited a grassroots movement.
In this film, Dr. Greer presents the most dangerous information that the architects of secrecy don't want you to know: how forgotten spiritual knowledge holds the key to humans initiating contact with advanced ET civilizations.
The film features groundbreaking video and photographic evidence and supporting interviews from prominent figures such as Adam Curry of Princeton's PEAR Lab; founded in 1979 by Robert G. Jahn, a professor of aerospace engineering; legendary civil rights attorney Daniel Sheehan, and Dr. Russell Targ, who headed the CIA's top-secret remote viewing program.
The PEAR folks are best known for their study of the mind influencing the behavior of machines
Their message: For thousands of people, contact has begun.
This is their story
.
.
.
How Governments Are Hunting the Infected 
.
corbettreport
21 May 2020
.
.
.
"UNKNOWN" "UNKNOWN"
.